close inspection of the wordsearch should reveal that the word search grid contains, reading down, the following letters of the NATO phonetic alphabet:
ALFA
NOVEMBER
TANGO
INDIA
DELTA
INDIA
SIERRA
ECHO
SIERRA
TANGO
ALFA
BRAVO
LIMA
INDIA
SIERRA

... and in the final column, the phrase:
FORGET IT

This results in the following solution to the word search.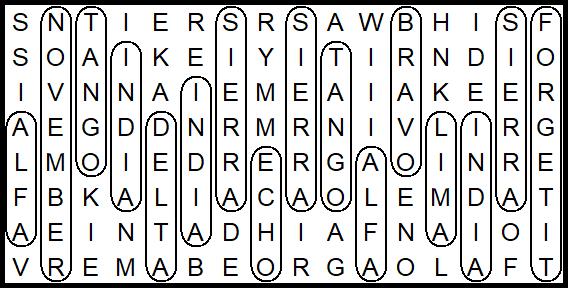 Seeing as the marginal space for the wordsearch was too small to contain "antidisestablishmentarianism", the answer to this puzzle must lie elsewhere. The leftover letters in the wordsearch spell SIERRA WHISKEY INDIA MIKE MIKE INDIA NOVEMBER GOLF. These are all letters in the NATO Phonetic Alphabet, and they spell the answer: SWIMMING.